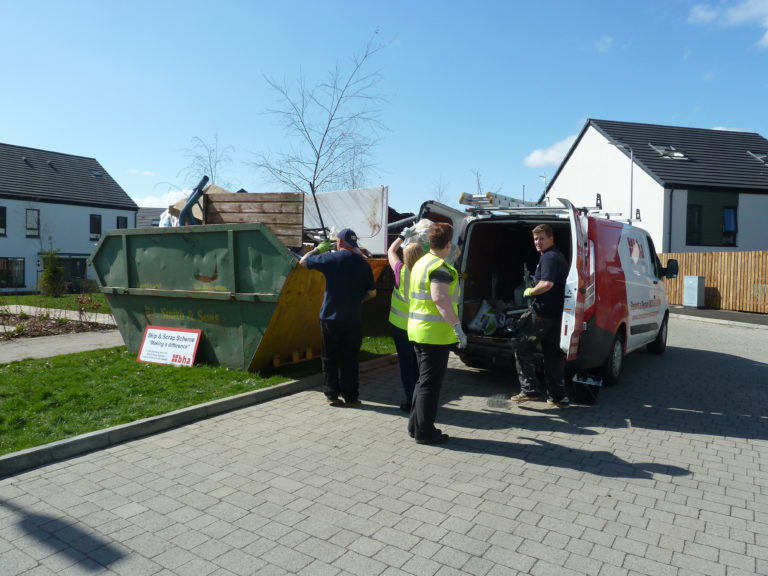 Berwickshire Housing Association (BHA) have been continuing to deliver their popular 'Skip and Scrap' events across Berwickshire.
The aim of 'Skip and Scrap' is to help keep housing estates looking tidy and give those with no access to their local recycling centres the chance to have a clear out. Last week BHA visited Station Court and Earlsmeadow in Duns.
BHA housing officer Carolyn Veitch, said: "Once again the event was a great success. We managed to fill two skips in the morning and another two in the afternoon. Unfortunately we had to turn tenants away in the afternoon as both skips were full and we were unable to get another one.
"In the morning at Earlsmeadow there appeared to be a real community atmosphere with a few tenants helping their neighbours.

We apologise to those tenants who were unable get rid of their rubbish but we now plan to hold another 'Skip and Scrap' event on Thursday, May 31, from 8.30am until the skip is full. This is for the tenants within the Station Avenue and Station Drive areas of Duns."