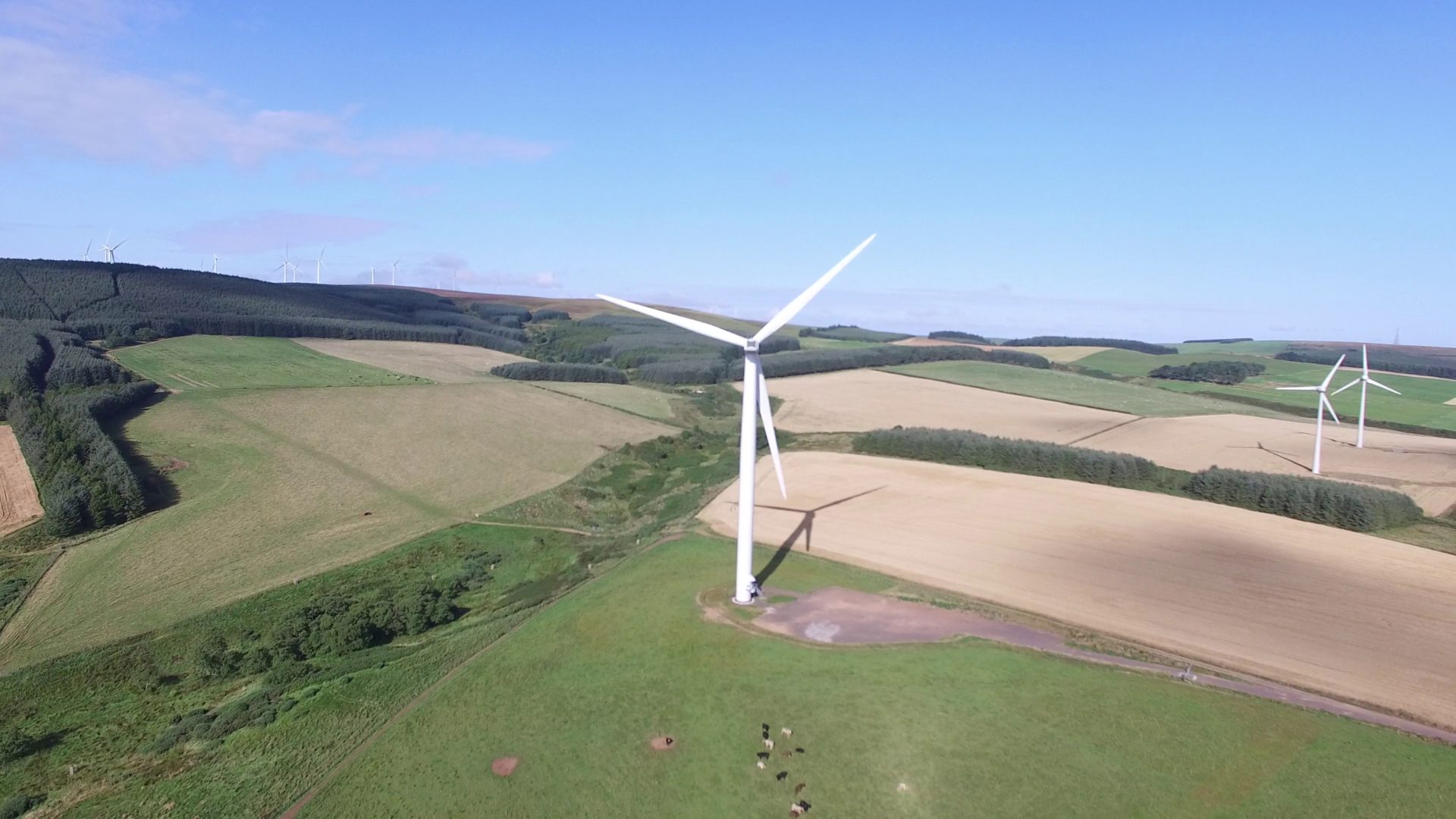 Our community windfarm
Our community windfarm - The Fisherman Three
March 2017 saw the turbines begin to turn at our ground-breaking new community wind farm "The Fisherman Three" at Hoprigshiels near Cockburnspath.  
The windfarm is a project which is jointly run by us and Community Energy Scotland. By supplying energy to the National Grid, it will generate around £20 million for BHA over the next 25 years – enough to allow us to build 500 new homes over that period.  
Community Energy Scotland's £10 million share of the revenue from the windfarm will allow it to support communities across Scotland to develop and benefit from renewable energy projects. 
The windfarm will also create enough energy to power around 5,900 households, and will save 12,000 tonnes of carbon dioxide emissions each year, helping us to play a small but significant part in the global fight against climate change. 

Paul Wheelhouse, then Scottish Government Minister for Business, Innovation and Energy, officially opened the windfarm at a ceremony on 28th March 2017. As this is the first time a windfarm has ever been developed by a UK housing association as a way to fund new homes, the launch even made the national newspapers, with our then Chief Executive Helen Forsyth also being interviewed for both television and radio. 
Helen said: "The idea for the windfarm came when we realised that we had to be innovative in order to solve the problem of how to keep building the new homes, which are so badly needed, at a time when funding for new housing through traditional channels was in decline. The windfarm will provide us with a reliable, predictable, low maintenance source of income that will allow us to build a steady stream of new affordable homes".

The windfarm project was made possible thanks to support from two main funders, Triodos Bank and the Renewable Energy Investment Fund (REIF). REIF is delivered by the Scottish Investment Bank – the investment arm of Scottish Enterprise – on behalf of the Scottish Government and its Enterprise Agencies.