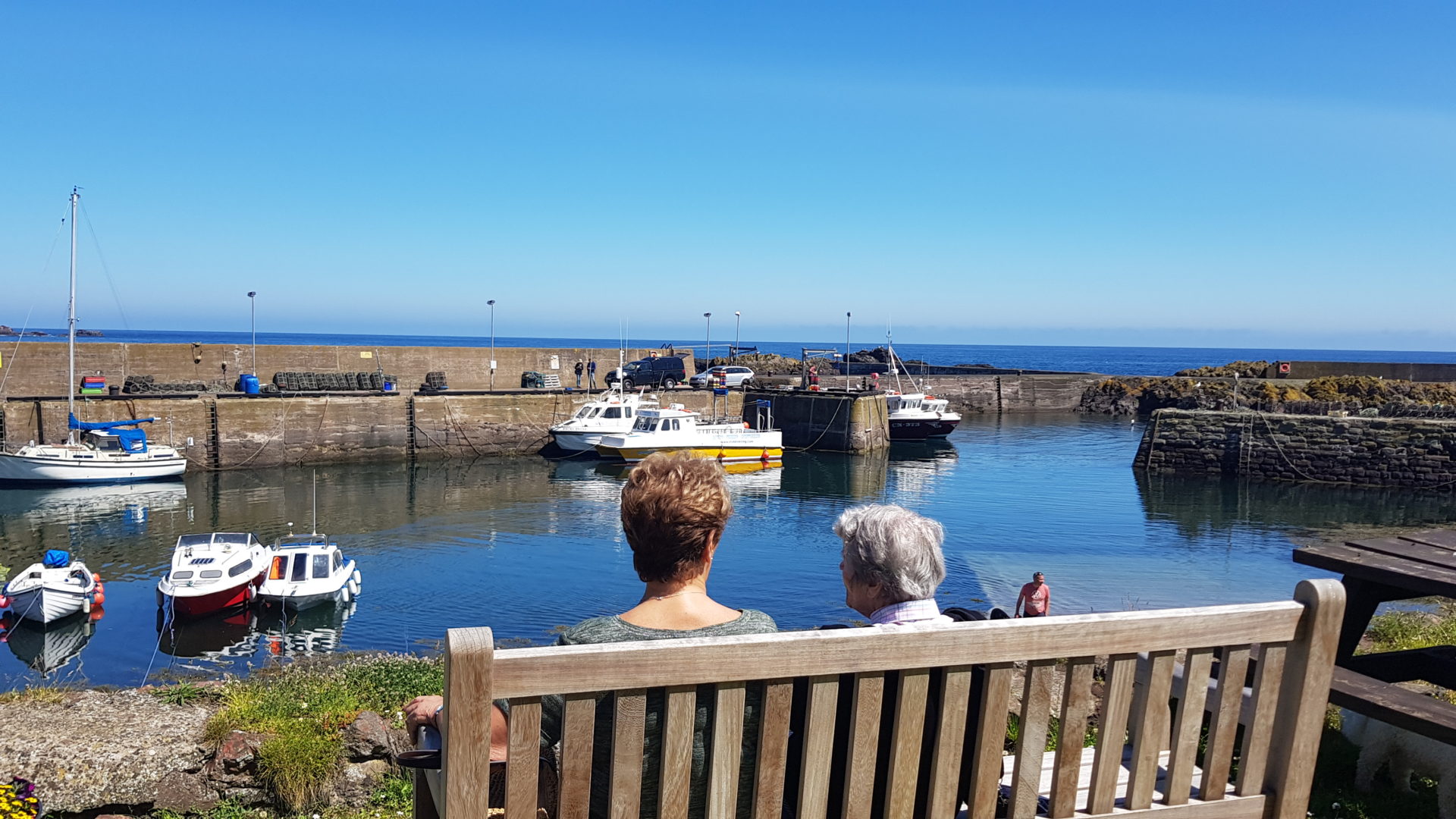 BeFriend
What is BeFriend?
BeFriend is a project of Berwickshire Housing Association, part funded by the National Lottery Community Fund, Scotland.
We provide one to one befriending and group activities for people who are 65 and over, living in Berwickshire or Kelso.
If you are feeling isolated or lonely or would like to become a volunteer befriender, please contact us on 01361 884000 or email BeFriend@berwickshirehousing.org.uk
Our volunteers and staff are vetted, fully screened, and supported.
Our trained and vetted volunteers visit or call people who feel lonely and isolated, offering companionship, a chat, a chance to go out for coffee, or even a walk around the park. The people we visit really feel the benefit to their physical and mental wellbeing.
As well as one-to-one befriending, we offer the chance to attend group activities which are organised around community events, craft sessions, music, quizzes, and Therapets.
What about volunteering?
Being a volunteer befriender is one of the most rewarding things you can do. It gives you a chance to be a friend to someone who really needs companionship and someone to talk to.
You can be a one-to-one befriender, a telephone befriender, a driver, or you can help out at our group events.
Full training and expenses are provided.
Got a couple of hours a week to spare, to help out a lonely and isolated older person? Get in touch to find out more!"
My volunteer, Nicky, changed my life.
Our volunteer, Mary, is very knowledgeable and has a good understanding of how to interact with my mother. She has introduced games and activities that my mother was previously reluctant to do.
Keep up the good work, I love volunteering for the project, it's very rewarding.
I would have no social interaction if it wasn't for BeFriend.
Everyone at the befriend project have all gone out of their way to make me feel part of life again.
The service works brilliantly for me. It's helped me come out of my shell and get to other activities
The only people who come to see me are carers, two friends, and my befriender.
My volunteer is charming and has become a firm friend, I would miss her if I lost her.
Get in touch with BeFriend
You can contact the BeFriend team using the contact details below:
Due to Coronavirus our offices are closed to the public. But we are still working for you during our opening hours.
Address
Berwickshire Housing Association
55 Newtown Street
Duns
Berwickshire
TD11 3AU
Opening Hours
Monday

8:45 am - 5:00 pm

Tuesday

8:45 am - 5:00 pm

Wednesday

10:30 am - 5:00 pm

Thursday

8:45 am - 5:00 pm

Friday

8:45 am - 4:00 pm

Saturday

Closed

Sunday

Closed
* Due to the Coronavirus our offices are closed to the public. However our staff will still be available to contact by phone during the opening hours above.
Follow BeFriend on Social Media