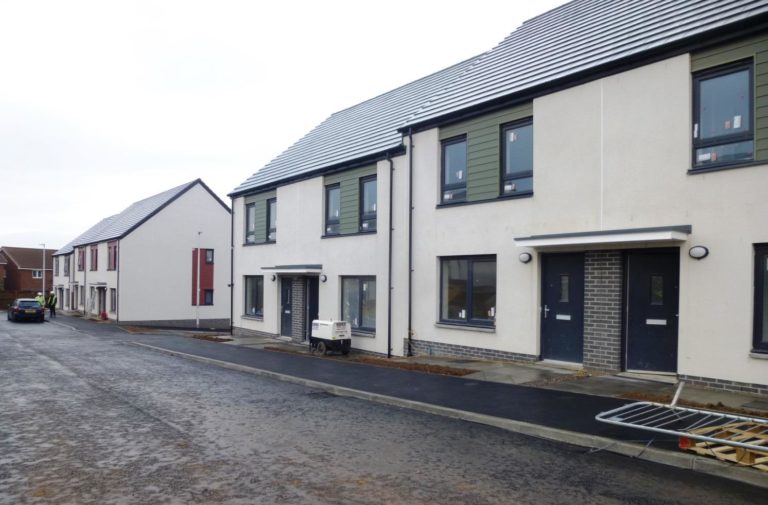 Berwickshire Housing Association (BHA) has been shortlisted in the 'Best Housing Project' category at the first ever Scottish Procurement Association (SPA) Awards.
The awards will be held at the Grand Central Hotel, Glasgow, on Wednesday, October 3, and SPA is delighted at the high quality of entries received for all six of the award categories.
BHA's Acredale Phase 3 in Eyemouth has been shortlisted for the 'Best Housing Project' Award. This new development, built by Hart Builders Ltd is due for completion in early November 2018.
The Acredale project achieves Silver standard with many attractive features, but has been designed to complement existing homes in the area.
Increased levels of fabric efficiency of the buildings will ensure that the properties are more cost effective and easy to heat, with air source heat pumps providing hot water and space heating.
The 30 new affordable homes in phase 3 will be exclusively for social rent. The mix of properties include 13 x two bedroom, four-person semi-detached and terraced houses; 11 x three bedroom,
six- person semi-detached and terraced houses; 4 x one bedroom, two person, first floor flats, and 2 x three bedroom wheelchair accessible flats.
BHA's Operations Director Jean Gray said:
"We are delighted that our Acredale development in Eyemouth has been shortlisted at the SPA Awards on October 3.

BHA is committed to building high quality, energy efficient and affordable homes in our communities and undoubtedly the success of the Acredale project has been the innovative partnership with Hart Builders and our Design Team.

The standard of the properties is excellent. They are designed and built to meet people's needs but more importantly to ensure that those in fuel poverty can afford to live in our communities.

Not only does this partnership with Hart Builders ensure value for money but our partnership also enables the development of a range of community benefits as well as much needed employment opportunities."