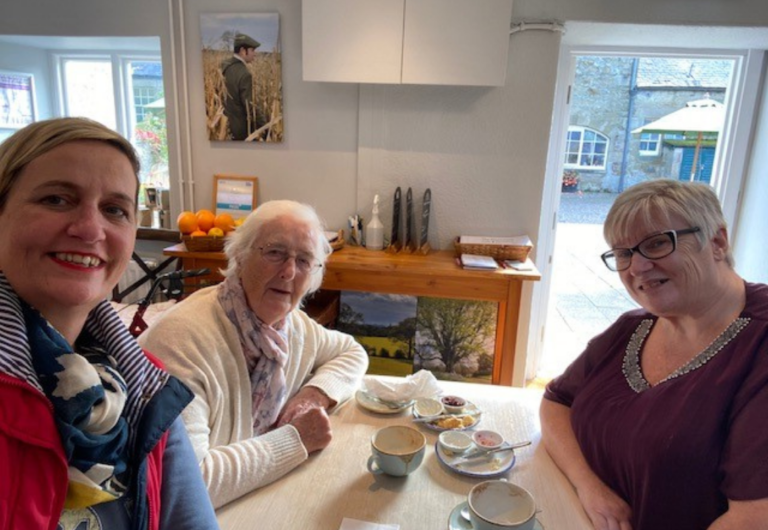 Kerry, our Customer and Community Engagement Officer had a busy day out and about in Coldstream yesterday.
Kerry attend the Abundant Borders Coldstream Social Lunch with our customers Rose and Joyce and helped make some really important community connections. Rose and Joyce were very keen to set up some social activities for residents in Coldstream and Kerry was able to introduce them to Amanda from Scottish Borders Council who can help make this happen.
They then had a quick visit along to the Hirsel Tearooms where they had some great discussions about how customers can get involved and help shape the future of our services.
If you would like to get involved and help influence the services we provide, you can have a quick chat with Kerry by calling her on 01361 884000, sending her an email to info@berwickshirehousing.org.uk or if you prefer you can send us a message on Facebook by clicking here.
Get involved today to make a difference for tomorrow.
#GetInvolved
#SupportingYou