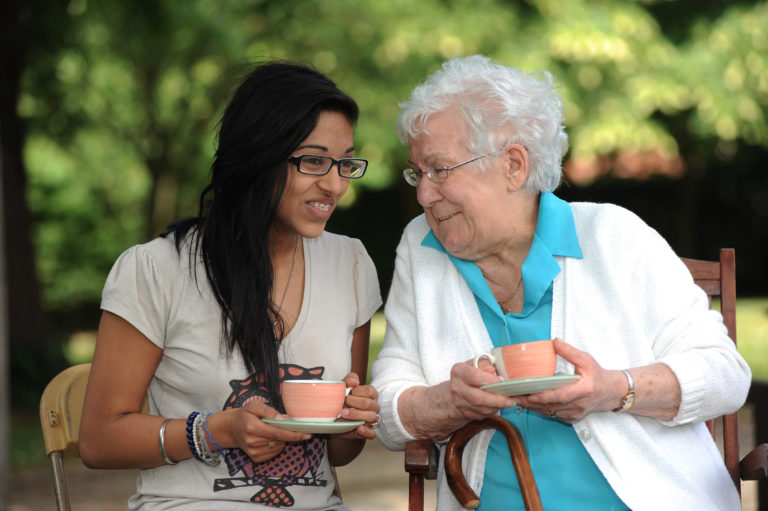 BHA BeFriend are teaming up with the Eden Project and Abundant Borders to celebrate summer 2021 with a whole 'Month of Community'.
Berwickshire Housing Association's BeFriend Project has planned a bumper programme of events to celebrate this year's Big Lunch in June, the UK's annual thanksgiving event for neighbours and communities.
Just like our communities, Big Lunches come in all shapes and sizes. The BIG is about being part of a national event, not the number of people that join in or the amount of food that's eaten. It can be as small and simple as inviting your immediate neighbours round for a cuppa and a slice of cake. The how, where, and when are totally up to you – the important bit is bringing people together to get to know each other a little better and have fun.
Although the Big Lunch is normally just a weekend of events BHA BeFriend, working in partnership with the Eden Project and Abundant Borders, have decided to hold a series of events throughout June making it a time for people to come together to grow community connections and get to know one another a little better.
This year, following all the social restrictions, The Big Lunch weekend is just the beginning of a fun season of community activities and events!
Here is what BHA BeFriend have lined up:
Wednesday, June 2 (12.30-2pm) – Outdoor picnic lunch provided by Abundant Borders in various locations across Berwickshire and Kelso (4 groups of up to 8 based on current guidelines);
Tuesday, June 8 (10.30am-12 noon) – Cook along with Annie Casey of Abundant Borders (BeFriend support people to attend);
Monday, June 14 (1-2.30pm) – BeFriend Zoom get-together with food related conversation and quiz (Annie as guest speaker);
Tuesday, June 22 (10.30am-12 noon) – Cook along with Annie (Befriend to support people to attend);
Throughout the month BHA and BeFriend will be encouraging followers on social media to post their photos of food being enjoyed in company. This will help them connect with as many people as possible, even those who are not yet ready to meet face to face.
Sarah at BeFriend said: "Coming together and sharing a meal is a great way to reconnect with each other and the local community after what has been a challenging and quite lonely year for many.  That's why we at BeFriend are embracing the Eden Communities Big Lunch across June with outdoor picnics and virtual events.  It's a really exciting time for us, we can't wait for the Month of Community."
Sarah's colleague, Kerry, added: "Getting together to talk about and share food is something we can all do, helping us to connect with our friends, neighbours and friends we haven't made yet! The past year has been difficult for many and some community connections have been lost, so BHA BeFriend have risen to the challenge of organising these events throughout June."