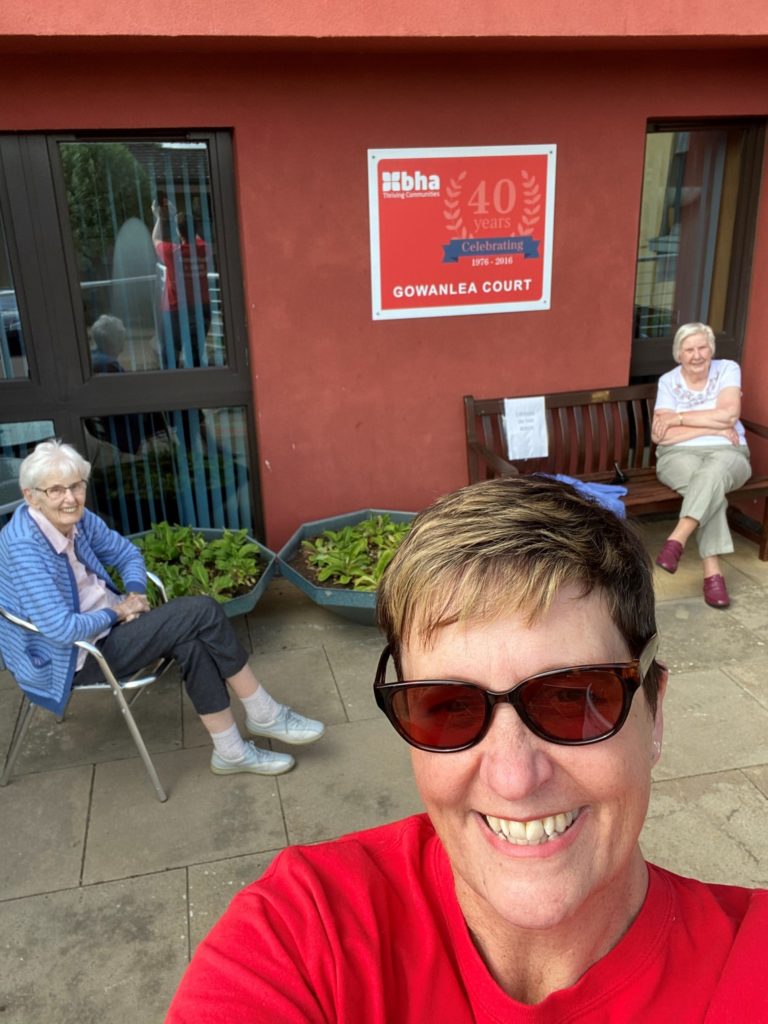 Like many befriending initiatives, Berwickshire Housing Association's Big Lottery funded BeFriend project had some significant changes to make when social distancing measures were introduced because of COVID-19.
Our team responded by replacing face-to-face befriending with telephone befriending and with more people experiencing loneliness than ever before, we began accepting new referrals and continue to do so.
The scope of what our befriending service includes has expanded too and day to day duties now vary greatly..
In order to help people who are really struggling during lockdown we have taken on some jobs that we would not normally do, such as helping with gardens and shopping and even the occasional socially distanced 'garden visit', sometimes with help from Therapet Holly!
We have also teamed up with Scottish Borders Food Train and this has meant that the shopping help we do for those in need has extended across the Scottish Borders not just Berwickshire.
In addition, like in many workplaces across the country, we have been making extensive use of video calling for virtual meetings, and this has included virtual get-togethers for BeFriend staff, volunteers and befriendees.
Our social media pages are full of helpful information, and we update these daily on how our staff and volunteers are making a difference. Our social media features include #ThrowbackThursday, photos of Brew and Blether groups, photos of volunteers gardening, new recipes and crafts to try and screenshots of staff and volunteers in their video meetings.
One volunteer said: "Being a befriender is key to my wellbeing and gives me the reason to get out and make someone else's life less lonely."
It's important to BeFriend that we fully use our social media platforms to keep people entertained and informed during this period of increased/enforced isolation. It provides a small ray of positivity amongst the usual social media posts they will have seen.
I am proud of how we at the BeFriend Project have risen to the challenge of altering our service delivery in a rapid timely manner meaning that no service user was left in isolation because telephone befriending commenced as soon as lockdown measures came into force.
Once these alterations were made we began our socially distanced external visits to people so that they were able to have some face to face contact. This is particularly important for those who do not use technology such as video calling to keep in touch.