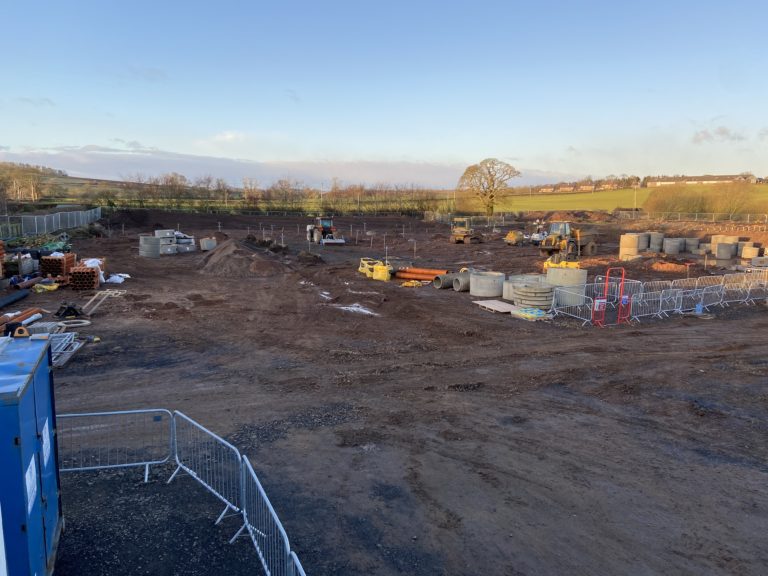 Berwickshire Housing Association (BHA) has started work on phase 1 of its new housing development at Beanburn in Ayton.
A temporary site compound has been set up and early works include the removal of soil and road upgrading works to improve local access. House construction work will follow once this site preparation has been completed.
BHA's Development Manager Colin Young said: "BHA has owned this site for over 20 years and we are delighted that it is being developed. We are working in partnership with Scottish Borders Council and the Scottish Government, bringing much needed affordable homes to Ayton.
"We carried out a masterplan exercise with architects Smith Scott Mullen which included public consultation and the results of this have been fed into the final design."
The proposed housing is a mix of houses types and sizes aimed at meeting local demand as identified in the recent local housing needs assessment. The family housing will help support the local primary school and local amenities.
The range of properties proposed also takes account of existing BHA stock and aims to fill unmet demand by providing more housing choice for applicants in the Ayton area.