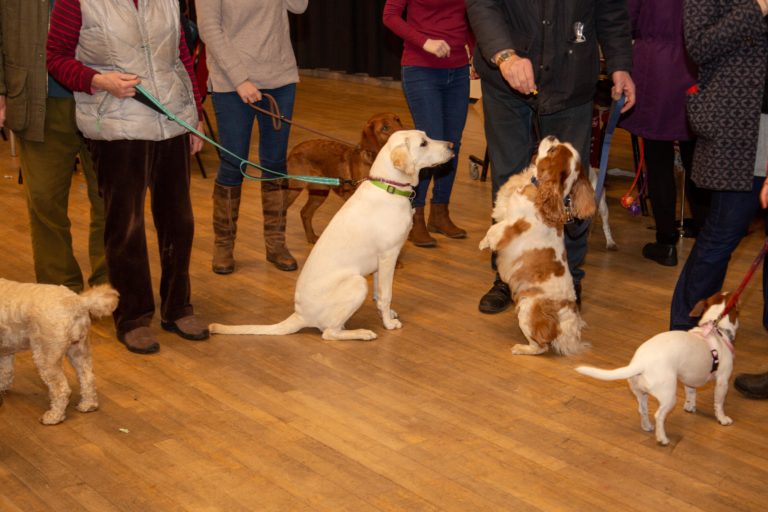 Over 70 dogs and their owners attended Berwickshire Housing Association's 'All About Dogs' day in the Volunteer Hall, Duns.
Organised by BHA's Pet Champion Nikki Robertson, the event was an outstanding success and provided a chance for both tenants and members of the public to attend with their dogs and seek advice and assistance from dog experts including Galedin Vets, Direct Pets, Tillmouth Dog Training Club, Scottish Borders Council, Berwick Animal Rescue Kennels (BARK) and Therapet.
There were even visitors from as far afield as Edinburgh and Exeter!
Borders Pet Rescue held a Dog Show with a variety of classes. Winners were: Waggiest tail – Millie (Susan Taylor); Best sit – Petra (Louise and Charles Innes); Looks most like owner – Hunter (Liam); Best trick – Koda (Sue Reynolds); Dog the judge would like to take home – Sandy (Hailey Shaw).
The money raised at the event will be split between BARK, Borders Pet Rescue, Therapet and the Greyhound Trust.