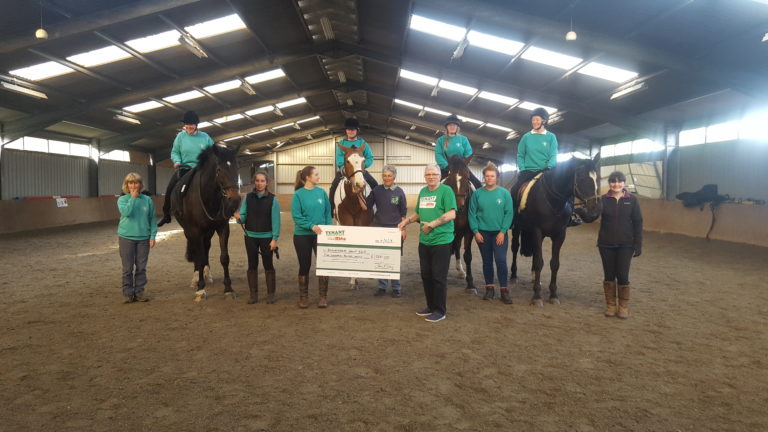 Berwickshire Group Riding for the Disabled are one of several community groups who have benefitted from grant funding overseen by Berwickshire Housing Association's Tenant Volunteers who are celebrating their 10th anniversary this year.
George Pickering, Chair of the Tenant Volunteers recently presented the RDA with a cheque for £500. The group uses horses to promote positive change by developing a variety of skills ranging from everyday communication to teamwork and understanding responsibility.
The project currently supports over 20 different individuals of various ages and abilities from the local area and employs local young adults.