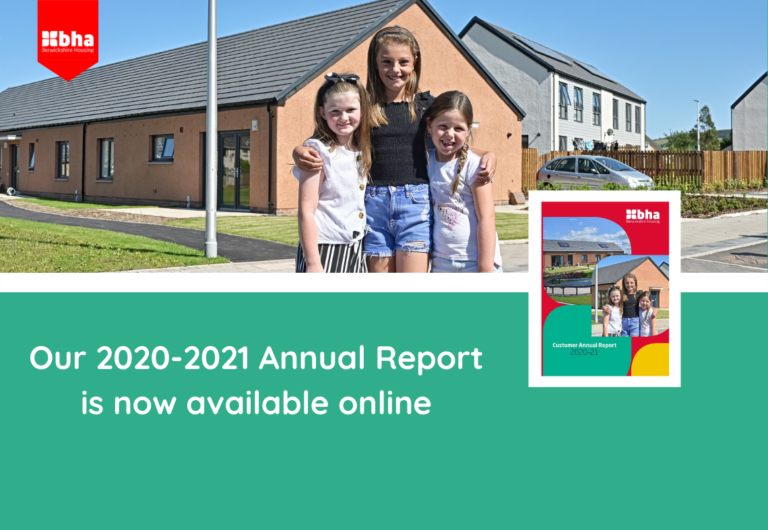 Our 2020-2021 Annual Report is now available online.
To read the report and find out what we've been up to during this challenging year, just click on the link below.
We hope you find the information in the report interesting and informative – If you have any comments or queries please give us a call on 01361 884000 or if you prefer, you can email us at
info@berwickshirehousing.org.uk.
#SupportingYou