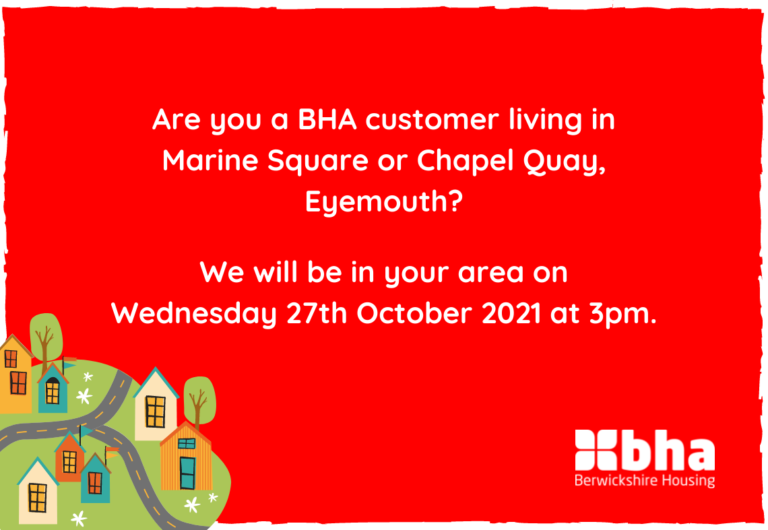 Are you a BHA customer living in Marine Square or Chapel Quay, Eyemouth?
Your Housing Officer Tim Rennie will be in the area this Wednesday (27th October 2021).
Tim will be starting at 3pm in the car park at Marine Square.
Why not pop over and say hi, it's a great opportunity for you to share your thoughts and let us know how we can support you!
#SupportingYou