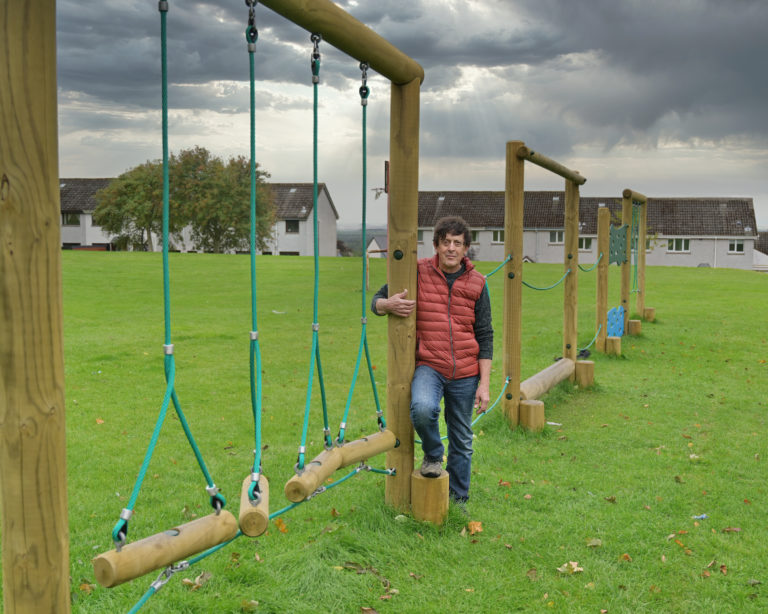 Children can now enjoy a brand new 'timber trail' at Windram Park in Chirnside following the installation of new modern play equipment there.
The 'timber trail' and a new see-saw have been installed thanks to a £12,500 donation from Berwickshire Housing Association (BHA). The money was BHA's Glebe Development Contribution which was specifically earmarked for this site in the planning permission.
The new attractions add to the existing two generations of equipment in this play park, which is in the middle of Chirnside's main housing area, including BHA's new Glebe development.
The original, old, 'museum piece' see-saw, has been replaced with a modern, family friendly, '4-see-saw'. The other new addition is a 25m long 'timber trail' consisting of various challenges, including ropes, logs and pivoting obstacles.
Simon Wright, Chairman of Chirnside Community Council, said: "The play park is very popular and needed some new capacity and attractions as the number of homes it serves has grown considerably with the recent new builds at the Glebe and the Heathlands estate.
"This new equipment is a great addition to the Windram Play Park. Thanks to BHA's Developer Contribution and SBC's organisation we have managed to get it installed as restrictions ease. I only wish I was young enough to use it!"
BHA's Development Manager Colin Young added: "BHA is delighted that the Developer Contribution has been successfully used to improve the local play park facilities in Chirnside and hope it will provide many years of enjoyment for the local children."