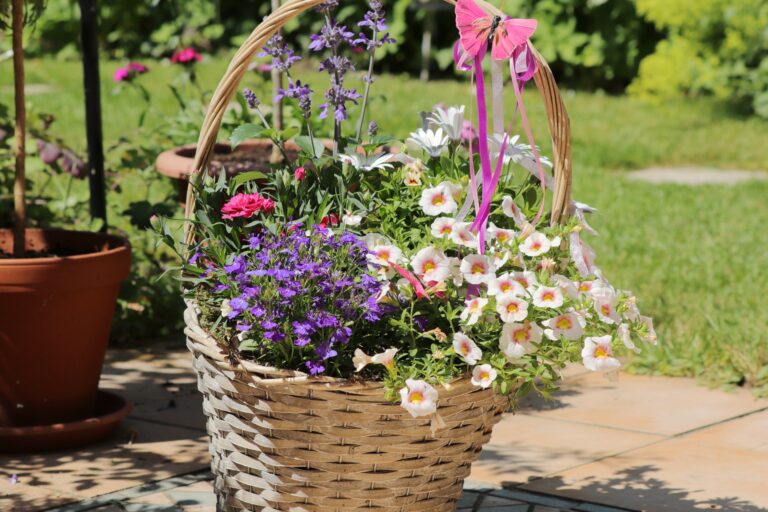 Berwickshire Housing Association (BHA) is calling on all green-fingered tenants to enter its 2021 Garden Competition which carries a top prize of £150 in garden centre vouchers kindly donated by Nurture Landscapes.
So why not showcase your beautiful outdoor spaces? Whether it's a garden, flowerbed, hanging basket or pots on the patio, BHA want to recognise the tenants who take pride in their outdoor areas which have such a positive impact in our communities.
To enter you must be a BHA tenant. All you need to do is email photographs or a video of your garden to info@berwickshirehousing.org.uk. The judges, from Nurture Landscapes, will then select a shortlist of gardens to visit and they will award prizes to first (£150 voucher), second (£75 voucher) and third (£50 voucher).
Due to the unusually wet May, BHA have extended the closing date for the competition until Friday, July 30, 2021, at 5pm, to allow everyone's gardens, baskets etc to come into full bloom.
Peter Stubbs, Nurture Landscapes' Head of Operations Scotland, commented: "The longest day of the year falls on June 21, bringing warmer temperatures and extra sunlight. Flowers are blossoming, there's lots to harvest in the vegetable garden, and keeping on top of bolting plants is a priority — particularly weeds!"
Here are some of Peter's top gardening tips for June:
Check plants daily and water them if the soil is dry — especially newly planted fruit trees and shrubs that are still getting established.
Use blinds or apply shade paint to prevent your greenhouse from overheating. Remember to open vents and doors on warm days.
Keep on top of weeding. Your plants shouldn't have to compete for precious water, light, and nutrients.
He added: "If there hasn't been much rain, raise your lawn mower blades to reduce stress on the grass. Water your lawn during hot weather, particularly newly seeded or turfed lawns. Keep new lawns well-watered.
"Warm weather encourages rapid weed growth so apply specific lawn weed killer to tackle them. Feed your lawn with a special lawn fertiliser to encourage healthy green growth. Recut lawn edges or install lawn edging to make future maintenance easier and hoe borders regularly to keep down weeds."
Peter's list of top hanging basket plants includes Begonia, Fuchsias, Petunias, Bacopa, Lobelia, Calibrachoa and Geraniums (Pelargoniums).