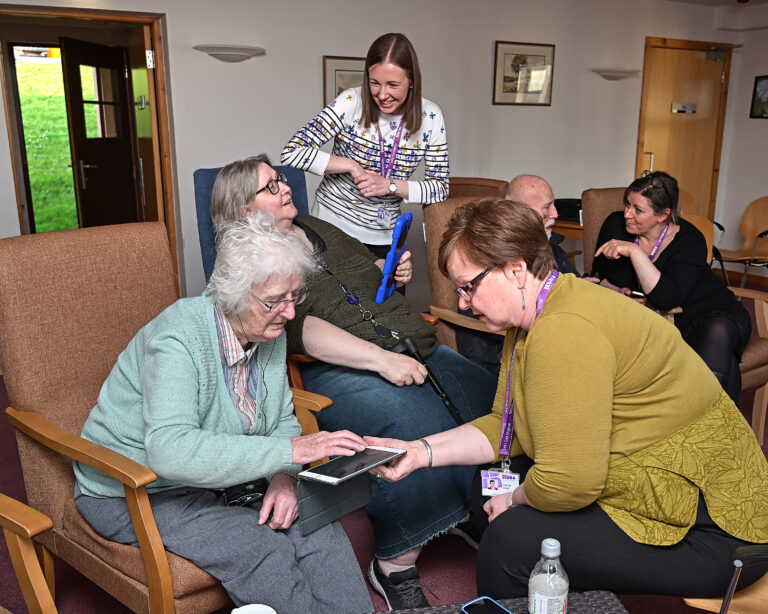 Berwickshire Housing Association (BHA) has been shortlisted in the following two categories at this year's CIH Scotland Awards:
Excellence in communications
 All communications activity including the Digital Lending Library – In challenging times, being there for your community is exceptionally important. This award recognises landlords whose communication with their tenants and residents has been outstanding over the past year, keeping them fully informed and supported or helping them to stay in touch with their friends and family during the pandemic through initiatives such as digital inclusion.
Excellence in health and wellbeing
 Financial Inclusion Team – The right to an adequate standard of housing is inextricably linked to the right to the highest attainable standard of health. The right to health is a shared and inclusive right and good quality, sustainable housing is key to fulfilling this for individuals, families and communities. The judges wanted to hear from organisation who have made commitments to improve the health and wellbeing of the communities they serve. They were also looking for evidence of initiatives that improve living conditions, household costs (e.g. through financial inclusion initiatives and money advice) and housing satisfaction.
 BHA's Chief Executive Michelle Meldrum said: "It's fantastic that BHA colleagues have been nominated and shortlisted for their outstanding work within communities across Berwickshire during the last 12 months. Using innovative ways to better connect and communicate with customers and supporting them to maximise their income have been key areas of focus. I am proud that the team have been recognised for their efforts."
The award winners will be announced at a ceremony in Glasgow on November 25.