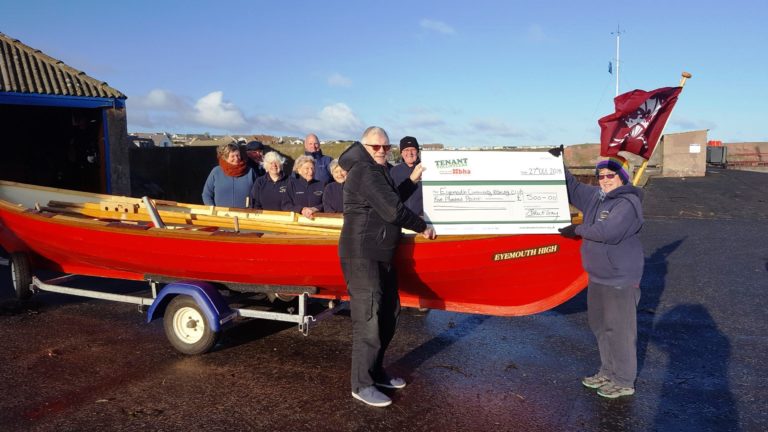 Eyemouth Community Rowing Club has been awarded £500 from Berwickshire Housing Association's Tenant Volunteers Grant Funding towards the purchase of an Aluminium Launch Trolley to move their boats to the sea and back again.
This involves moving the boats up and down a slipway and at low tide often across soft sand. The acquisition of the trolley now makes this easier.
This project benefits existing members and will hopefully encourage prospective members who will feel more able to take part in the handling of the boats.