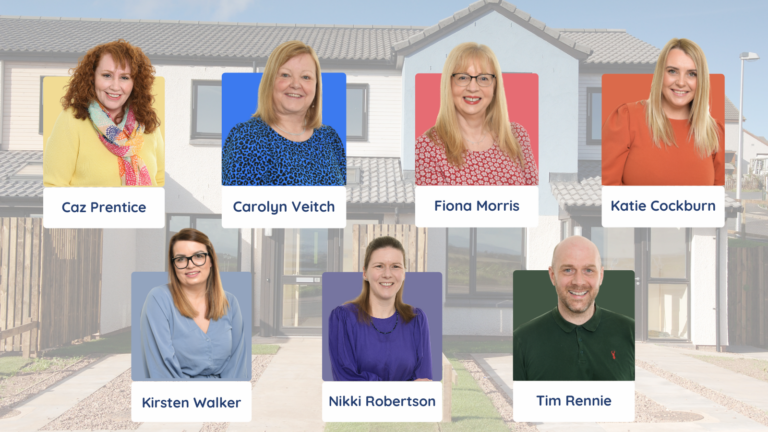 Meet our new Neighbourhood Managers!
We have supported our customers and local community for many years and are always looking for ways to improve the services we offer. As part of this we are delighted to introduce our new team of Neighbourhood Managers who will be your key point of contact. They will manage a smaller area (almost half as many customers as before) so this means they will be able to better respond to your housing needs and will be more present and visible within your neighbourhood.
The team are committed to working with you, your neighbours, and local organisations to improve your community. Over the next couple of weeks they will be out and about in your area to introduce themselves and spend time getting to know what really matters to you!
In the meantime, if you would like to speak to your Neighbourhood Manager you can send an email to info@berwickshirehousing.org.uk or if you prefer you can contact our Customer Experience Team directly on 0800 652 8104. Our dedicated team members will be able to help you with any queries or concerns, book repairs and make appointments for your Neighbourhood Manager to visit you.
#TeamBHA
#BHACommunities