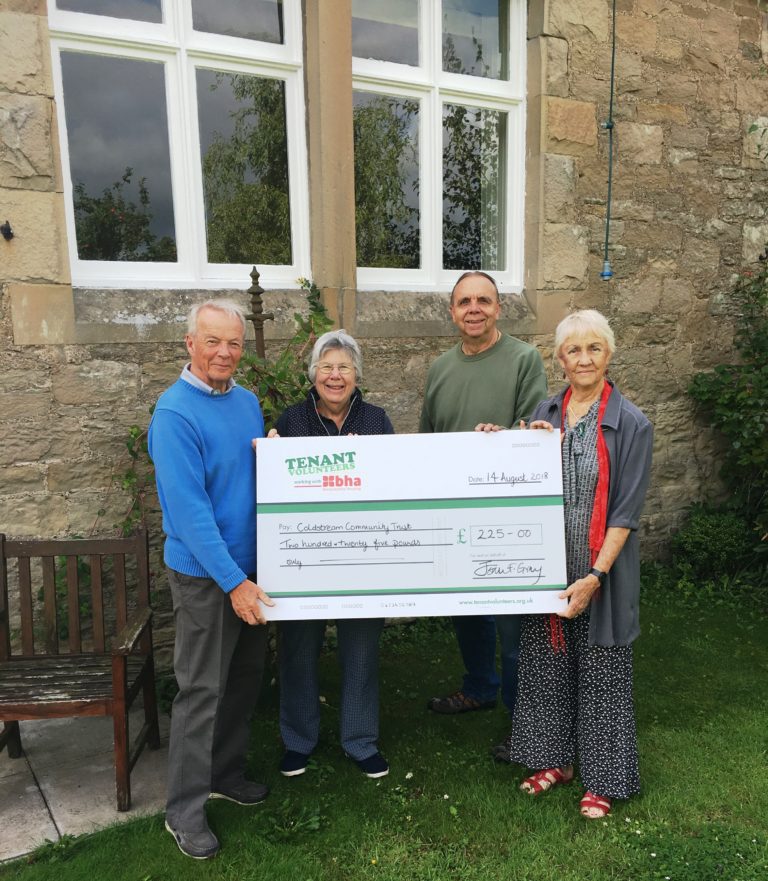 The windows in Coldstream's Community Centre are to get a fresh coat of paint thanks to a donation from Berwickshire Housing Association's Tenant Volunteers Community Grant Fund.
Pauline Seaward, a member of BHA's Tenant Volunteers, is pictured handing over a cheque for £225 from their Community Grant Fund to representatives of Coldstream Community Trust.
The money will go towards the repainting of the community centre's windows.