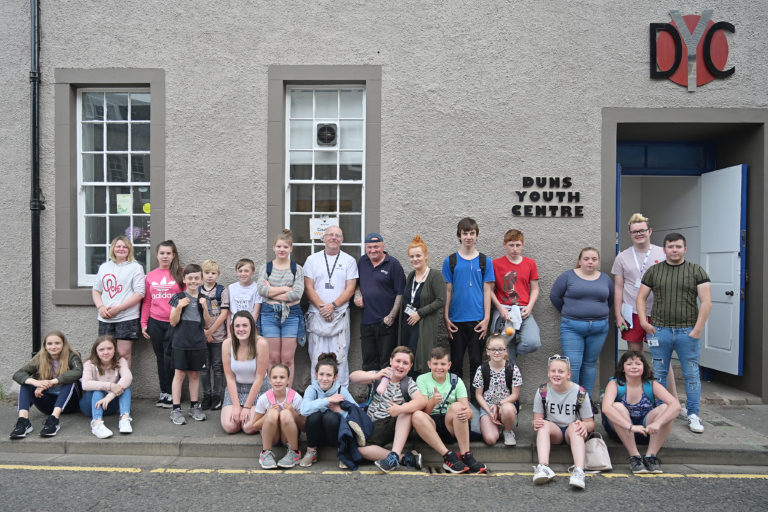 Duns Youth Centre has been given a makeover thanks to Berwickshire Housing Association and its Community Benefits Fund.
The Centre has a new coat of paint both inside and out with the work being carried out by Novus, BHA's painting contractor.
For BHA value for money is about spending wisely and making the best use of its resources. Their procurement strategy allows them to make savings whenever possible through a competitive tendering process and these savings can in turn benefit the local community.
It is good practice for any contracts over a certain value to include a community benefit clause and these clauses can result in a range of economic, social or environmental benefits to the local area.
Youth Centre manager Steve Wright said: "We are all absolutely delighted with our new look 'youthie' in Duns. The building now sticks out for all the right reasons instead of looking tired and in need of some TLC.
"It is always a challenge to raise funds to do work like this and so we are very grateful to BHA for doing this for us."
BHA's Chief Executive, Helen Forsyth added: "Community benefit clauses are requirements which deliver wider benefits in addition to the main purpose of a contract.  These clauses can provide a range of economic, social or environmental benefits to the area, which is great news for community groups.
"Our Community Benefit Fund is open for applications from local groups, so please get in touch and let us know your ideas. Applicants will be asked to complete a short application explaining their project and what assistance is required. This will be assessed by a small BHA panel who will decide on which groups have been successful."
Suggestions can be submitted by: