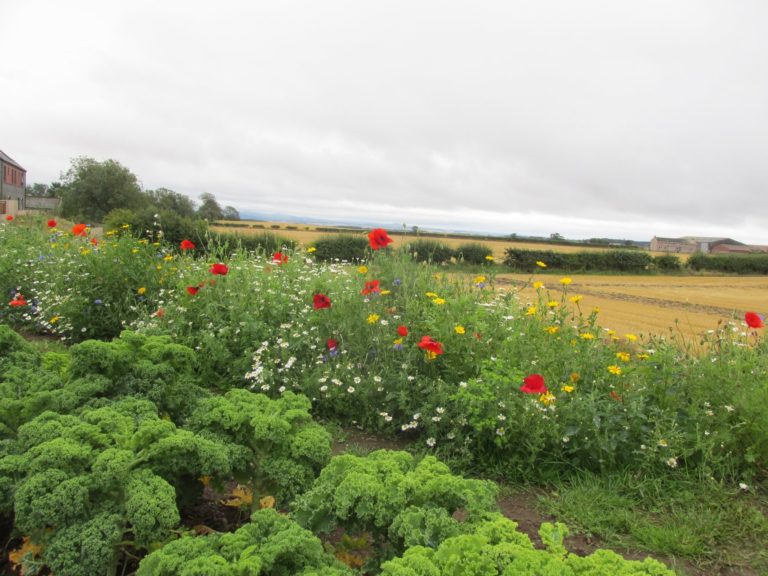 Berwickshire Housing Association (BHA) is continuing to work in partnership with Abundant Borders to encourage the use of their community gardens in both Duns and Ayton.
With the uncertainty over any lifting of restrictions due to Covid-19 it has been impossible to create a month-by-month plan of activities for the community gardens, but work is forging ahead for when restrictions are eventually able to be lifted.
A community garden has been created at Todlaw in Duns and will include an orchard, raised beds and other facilities to encourage use of the garden by tenants and their families including children of all ages.
An outdoor classroom for the Duns community garden is on order and it is hoped that will be on site by spring/early summer. The intention is to base lots of outdoor workshops here, for example showing how to make raised beds and apple pressing in the autumn etc.
As part of the BHA's new phase of development at Lawfield in Ayton there will be extra land available at the community garden there. This will allow more planting here and provide an opportunity to build on relationships with Ayton Primary School. The timing is dependent upon the building work being completed, as well as easing of Covid restrictions
As soon as restrictions allow, Abundant Borders will also be delivering trees and bushes to 20 BHA households.
The Seed Circles, a BHA funded project, is now getting under way. Participants should soon receive the seeds that they want to grow, and planting can start. The focus of this activity is seed collecting, so the majority of the action will be later in the year, but the seed sowing will start shortly.
Karen Birch, Chief Officer (Projects) at Abundant Borders said: "2020 was a difficult year for a lot of people, with restrictions on movement and social interactions. We are looking forward to being able to welcome volunteers and local communities back into the gardens this year. Seed sowing has already started so we are hoping for a long, hot summer, bumper harvests and the opportunity for everyone to get back outdoors, enjoying the gardens and each other's company."
Dougie Paterson, BHA's Community Initiatives Manager, added: "We are delighted to be working in such close partnership with Abundant Borders who have adapted to connect with so many people online for much of the pandemic. Their expanded online reach has paved the way to engage many more children, young people and new volunteers in the community gardens when they are able to do so.
"We are sure the gardens will continue to grow and develop to be a place where all of our community can get involved and enjoy the benefits of outdoor space."