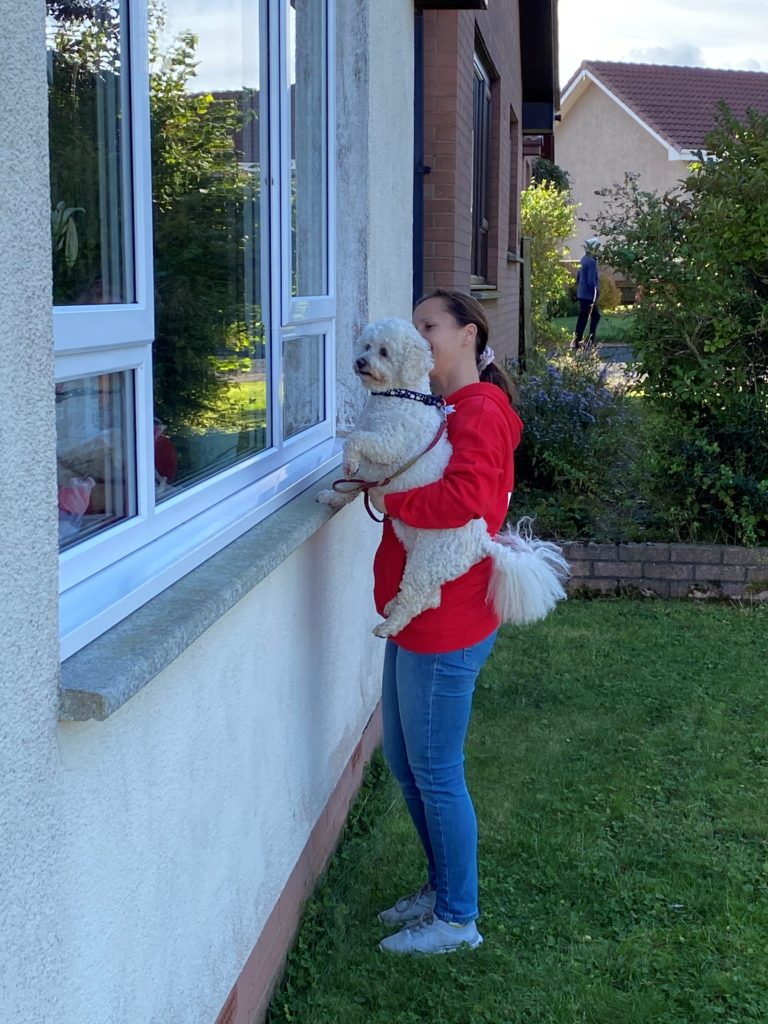 National Befriending Week is celebrated every year from November 1-7 providing a great opportunity to raise awareness about the positive impact befriending makes in communities and in people's lives.
It is also a great time to share what Berwickshire Housing Association's (BHA) Lottery funded BeFriend Service is doing to tackle loneliness and social insolation during the current Covid-19 pandemic.
Although visiting in befriendees' homes is suspended because of the current pandemic, the BeFriend project in Berwickshire has been finding new and creative ways to keep in touch safely.
Terri Bearhope, BHA's BeFriend Project Co-ordinator, explained: "The lack of contact with our befriendees since March has been incredibly difficult for everyone in the project. They have been providing a telephone-only service with garden visits, when restrictions allow, by volunteers starting in the last few weeks.
"However, project staff have been getting involved with, and supporting, other charities in the area during and after lockdown. They've been particularly involved with the Food Train and Walk it!, projects that in turn support some of BeFriend's own people."
Therapets, in particular, is a project that is close to the hearts of BHA BeFriend staff, because most of them own dogs.
Holly is a nine-year-old Bichon Frise who is a registered Therapet with Canine Concern Scotland Trust and lives with BeFriend Administrator, Sarah. Along with Hamish, who belongs to Group Worker, Kerry, she helps to make up the Therapet contingent of BHA BeFriend.
Terri added: "Holly has been able to visit her friend Mary by saying hello through her window.  Mary's face lights up when she sees Holly and Holly's tail wags so much she almost wags herself out of Sarah's arms!
"Both Holly and Hamish are intelligent and very well trained. They're calm and unfussy, and both love being around people. They enjoy being social very much and it's easy to imagine that they too have been missing close contact with their friends, so, for the time being, they'll continue to wag through windows and bring a smile to people's faces while staying Covid-safe."
If you are feeling isolated or lonely during these difficult times and would appreciate a regular weekly call to chat with one of BHA's BeFriend team members, please contact them on 01361 884 000 or email BeFriend@berwickshirehousing.org.uk