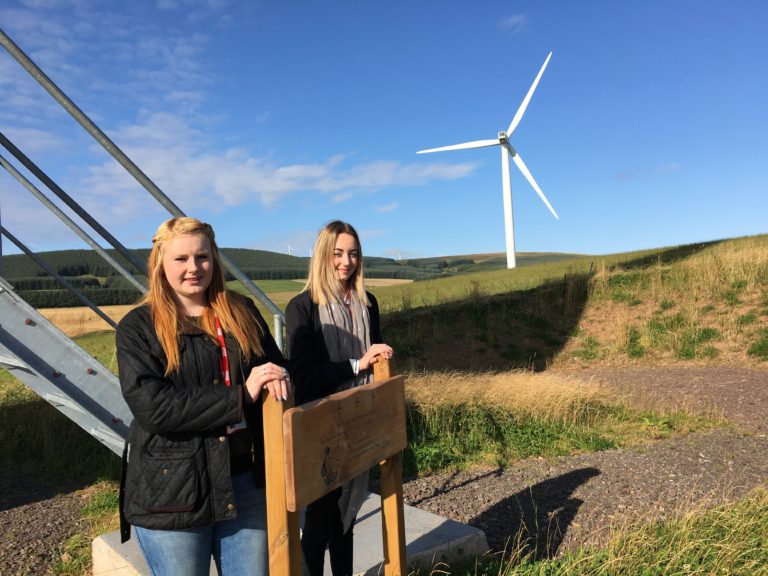 Charley Hall and Katie Young are just six months into their apprenticeships at Berwickshire Housing Association (BHA) but they are already aiming to make a career for themselves in housing.
Charley, from Chirnside, applied for an apprenticeship after reading about the scheme on a website while Katie spotted the opportunity on her school bulletin board and jumped at the chance.
Charley said:
"My work with the housing officers has been so reactive, but in a good way. You see people getting a new home and they are so appreciative, then, you can get someone complaining that their neighbour has put their bins out in the wrong place. There's never a dull moment!

Katie from Coldstream, has spent her first six months in the Corporate Services and Finance departments and grabbed the chance of an apprenticeship with both hands. "I love it, everyone is so friendly and eager to help build our skills. There's so much to learn, something new comes up every day."
BHA will continue to work with schools to accommodate work placement students allowing them the chance to learn and understand the workplace and perhaps consider a future career in housing.