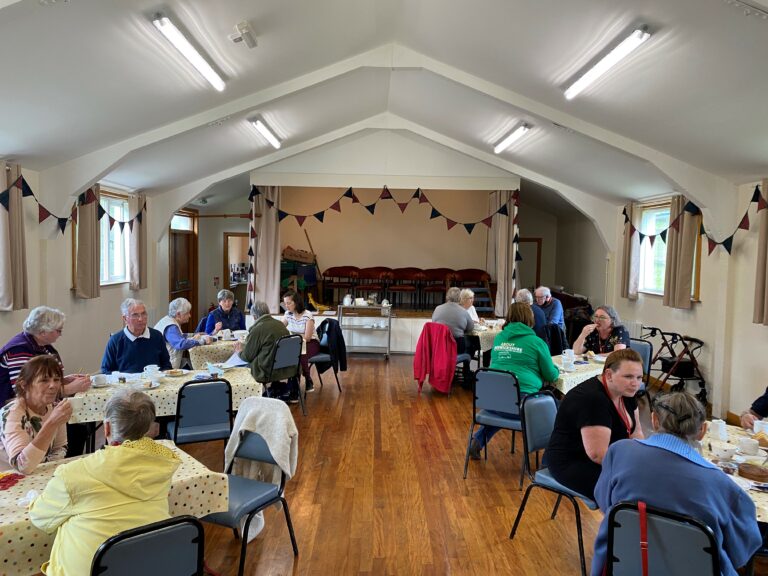 National Befriending Week is celebrated every year from November 1-7 providing a great opportunity to raise awareness about the positive impact befriending makes in communities and in people's lives.
This year Berwickshire Housing Association BeFriend Service is focussing on its befriending volunteers and the amazing job they are doing. They are also campaigning to attract more volunteers.
One volunteer who has been working with BHA BeFriend for a number of years said:
"I've been a Befriender for a few years. What I have discovered is that volunteering to be a friend to someone who is feeling a bit lonely isn't a one-way process where I give and the person I meet receives. It's a sharing experience. The sharing of life stories that cover every topic under the sun – from light-hearted chats to more serious conversations. Over many cups of tea and cakes we have opened up to one another and my life has been greatly enriched through getting to know them. People's life stories are fascinating."
BHA BeFriend's newest volunteer added:
"I am interested in volunteering with BHA BeFriend because I am lucky to work for an organisation which brings people together who often live alone and sometimes have mental and physical health problems. We encourage them to get out into the great outdoors to work in a community garden, share their thoughts and feelings with others, have a laugh and just be able to enjoy the company of others. However, not everyone is able to do this, and I know BHA Befriend does a great job in supporting people who often are housebound or at least have restricted mobility and so I would like to be part of the organisation by making time to becoming a befriender."
Last year's campaign, despite taking place while restrictions limited face-to-face gatherings, reached more people than ever before thanks to the creativity, enthusiasm and resilience of befriending organisations throughout the UK.
For Berwickshire Housing Association's BeFriend Service this year has continued to present many challenges as they have had to adapt to changing rules and restrictions, secure funding and plan for an uncertain future, as well as managing an increasing demand for services and continuing to support volunteers and staff during difficult times.
This is even more reason to take time to reflect on and share what has been achieved, let befriendees know how important they are and thank volunteers and staff.
Befriending will continue to be needed as a way of decreasing loneliness and social isolation by providing a source of connection and community, be that face-to-face or at a distance. Now, while there is still an increased awareness about loneliness, is the perfect time to raise awareness about the positive impacts of befriending
If you are feeling isolated or lonely during these difficult times and would appreciate a regular weekly call to chat with one of BHA's BeFriend team members, or if you're interested in volunteering with BeFriend, please contact them on 01361 884000 or email BeFriend@berwickshirehousing.org.uk