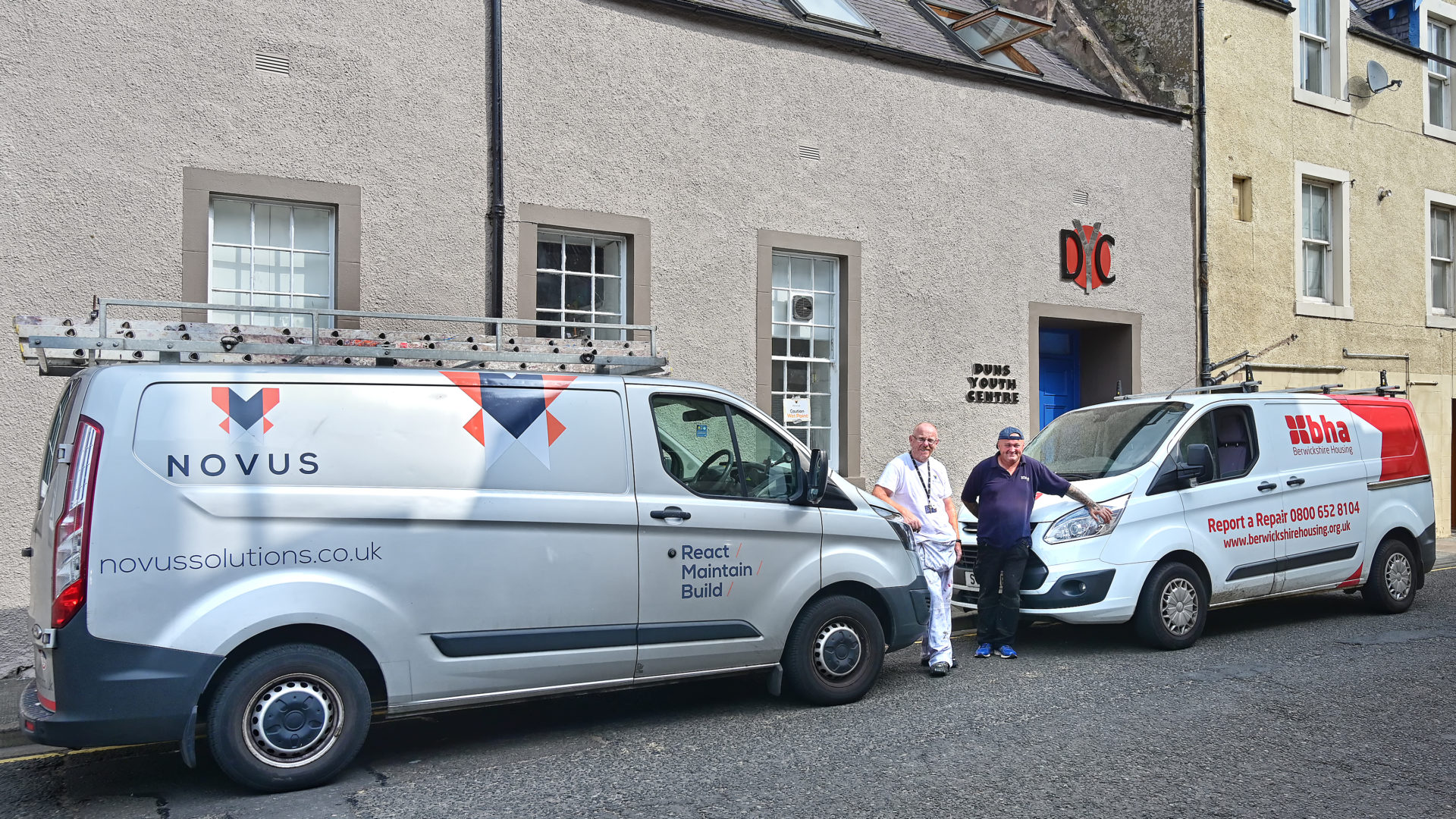 Our contractors
A list of our contractors
Here is a list of all the contractors which we currenty use to carry out work in and around your home. The list belows gives the trading name of the contractor, their trade (joinery, plumbing,  electrical  etc) and the type of work we use them for, which is defined as:
Cyclical Maintenance: These contractors help keep your home in a good condition and ensure that it's a safe place for you to live.
Planned Maintenance: These contractors improve your home, fitting new heating systems, bathrooms, kitchen and windows.
Repairs Maintenance:  These contractors fix things when they break in your home.
Landscaping Maintenance: These contractors look after our flowerbeds and grassed areas around your home.
Miscellaneous: Other contractors we may use to help maintain your home.
| Contractor | Trade | Type of work |
| --- | --- | --- |
| Sustainable Asset Management Ltd | Photovaltaic Panels | Cyclical Maintenance |
| Dalex Systems Ltd | Gas/ASHP Servicing | Cyclical Maintenance |
| Safe Services Ltd | Alarm and Fire Detection | Cyclical Maintenance |
| Tynetec Division of Legrand Electrical Ltd | Fire Detection and Automated door Services | Cyclical Maintenance |
| IWS Ltd | Water Hygiene and Treatment Services | Cyclical Maintenance |
| SS Testing Ltd | Electrical Services | Cyclical Maintenance |
| W Munro (Rehab) Ltd | Specialist Medical Equipment | Cyclical Maintenance |
| Nurture Landscapes Ltd | Gardening/Landscaping | Landscaping Maintenance |
| Sidey Solutions Ltd | Window and door Manufacturers/Installers | Planned Maintenance |
| GEP Environmental Ltd | Energy and Environmental Consultants | Planned Maintenance |
| L & D Plumbing Services Ltd | Plumbing/Kitchens/Bathrooms/Adaptation Work | Planned Maintenance |
| Novus Property Solutions Ltd | Painting and Property Maintenance | Planned Maintenance |
| Everwarm (Sureserve Group) | Installations-All Trades | Planned Maintenance |
| R. Goodlet | Plumbing and Heating | Repairs Maintenance |
| J W Grieve Border Gas Ltd | Plumbing and Heating | Repairs Maintenance |
| Gregg Minto Plumbing and Heating | Plumbing and Heating | Repairs Maintenance |
| R M Markby Ltd | Electrical | Repairs Maintenance |
| C.F Inkpen and Son Ltd | Electrical | Repairs Maintenance |
| James Stewart and Son | Electrical contractors ( Inc. Appliances) | Repairs Maintenance |
| James Nairn Electrical | Electricial | Repairs Maintenance |
| Scott and Foggon Electrical | Electricial | Repairs Maintenance |
| Dod Blaikie Joiner and Locksmith | Joiner and Locksmith | Repairs Maintenance |
| Ewan Richardson Joiner and Locksmith | Joiner and Locksmith | Repairs Maintenance |
| Brian Hall Joiner | Joiner | Repairs Maintenance |
| Finlayson's Builders | Roofers/Builders/Painters | Repairs Maintenance |
| James Swinton and Son | Builders | Repairs Maintenance |
| R3 Repairs | All Trades | Repairs Maintenance |
| WSZ Joiners | Joiners/Plasterers | Repairs Maintenance |
| A Veitch (Painting and Decorating) | Painter & Decorator | Repairs Maintenance |
| MC Fencing Ltd | Fencing Services | Repairs Maintenance |
| Confida FM | Cleaning Services | Repairs Maintenance |
| Pol Clean | Cleaning Services | Repairs Maintenance |
| George Cockburn Water and Drainage Ltd | Water and Drainage Services | Repairs Maintenance |
| Hanover (Scotland) Housing Association Ltd | Out of Hours Services | Miscellaneous |
| Peter Cox Ltd | Dry Rot & Woodworm, Penetrating & Rising Damp Specialists. | Miscellaneous |
| Richardson and Starling | Dry Rot & Woodworm, Penetrating & Rising Damp Specialists. | Miscellaneous |
| Sunamp Ltd | Heat Batteries and Thermal Energy Storage | Miscellaneous |
| Dulux Decorating Centres | Wallpaper and Paint Distributors | Miscellaneous |
| Pearsons of Duns | General Building Supplies | Miscellaneous |
| Abbey Bridge Tollhouse | Stoves and Chimney Works | Miscellaneous |
| Nuaire Ltd | Ventilation Manufacturers | Miscellaneous |
| Castle Blinds | Blind Supplies and Installations | Miscellaneous |
| R.L Smith and Son | Skip Hire and Waste Management | Miscellaneous |
| Richard Amos Ltd | Surveyors/Architect | Miscellaneous |
| Normal Lough | TV Aerial and Sky Services | Miscellaneous |
| Border Safeguard Ltd | Security and Fire Detection Services | Miscellaneous |
| Carpet Mart Warehouse | Carpet Supplies and Installations | Miscellaneous |